PORTRAIT

NECONO AG
The Swiss company Necono AG manufactures Swiss Made currentless 3-D humidifiers. This ingenious innovation was first published in 1998. Due to the hydro pneumatic functionality, the use of electricity can be completely dispensed with. Necono AG was founded in 2001 from the sole proprietorship Alex Kaiser. It was founded for the production and marketing of humidification posters, today 3D humidifiers. Five shareholders from Germany, Sweden and Switzerland joined forces for this task.
LOCATION AND
INFLUENCE
Necono AG is located in Rüti near Zurich. Influences of sanitary products (Geberit) and paper processing (FERAG) as well as purity and naturalness of plant raw materials are visible in the product.
DEVELOPEMENT
TARGET
The goal of the scientific development was to help humidify indoor air without electricity and only with physical laws. It was not only the evaporation area and the air volume that were examined for their efficiency. The complete room air dynamics, in other words the behaviour of the air in the room and in interaction with neighbouring rooms, was part of the development specifications. Most of the development took place in a cellar compartment of a housing estate. In addition, the Kaiser-Engineering company (now in Rheinfelden Baden Germany) was also available as a mechanical workshop for trials and prototype production.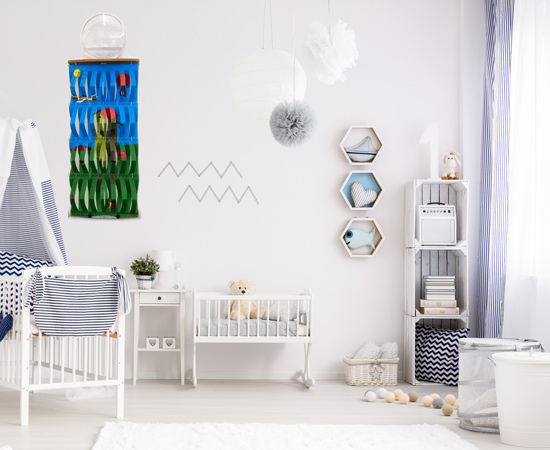 PRODUCTION AND
SALES
Today Necono AG has the assembly department and the sales department in Rüti. Special parts such as woodworking and injection moulded plastic parts are supplied by specialist companies. The packaging of all parts also comes from Switzerland. For the EU there is a sales office in Rheinfelden Baden (Germany). This means that the needs of Germany and the EU can be met quickly and unbureaucratically.
PRODUCT MAINTENANCE AND

USAGE
It is vital for Necono AG, that cleaning and maintenance of the products are thoroughly and easily made. The 3D humidifiers are fantastic and magical in their own way. There are no moving parts, except the retaining valves in order to place the container. Also the mounting on the wall gives the user new experiences. The dynamics of the air flow and its efficiency are extraordinary. All the more so, many users are enthusiastic and curious to understand the functionality. That is completely in the spirit of the company. We don't do magic, but we do a lot unexpectedly. Understanding and getting to know this makes you aware of why these products are so special in terms of economy (saving energy), ecology (using the evaporated water efficiently) and health (suppressing germs).
Contact:
Necono AG

Werkstrasse 2e
CH-8630 Rüti
0041 (0)55 240 77 92