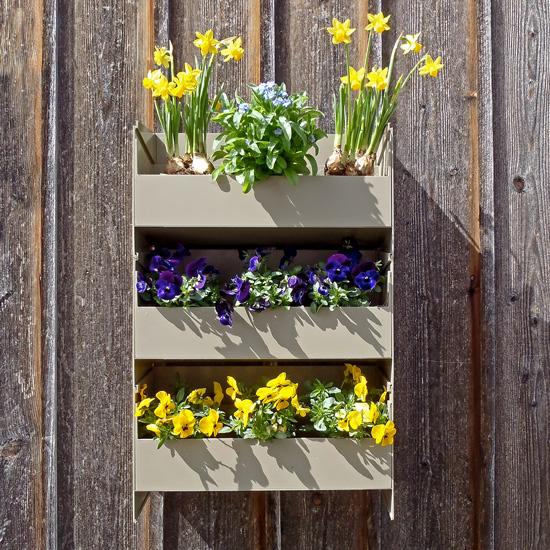 STAPELGARTEN - INGENIOUSLY

SIMPLE
The clever system for vertical planting indoors and outdoors. Simply install and use. Growing your own culinary specialities is fun and guaranteed organic.
Edible flowers or fragrant herbs, as well as sweet berries can be grown within a small space.
The plant inserts can be removed individually. Whether for planting, harvesting or protection against frost. Even if you are away on holiday, the missions can remain indoors.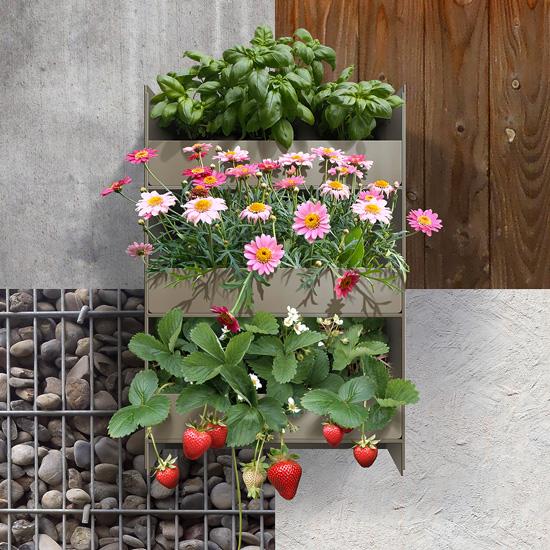 EVERY WALL BECOMES
A LAND OF PLENTY
Use and embellish a bare wall. The modular design allows many design and expansion options. On the balcony railing, the stacked garden serves both as a usable area and as a privacy screen. Design your personal land of plenty.

ADVANTAGES OF
STAPELGARTEN
- Sowing, planting, harvesting at eye level

- Stapelgarten protects your back

- The plants are snail-free

- Optimized recyclability
Order a plant-ready starter set today
Contact:
Baumwerk Produkte AG

Poststrasse 24
CH-6300 Zug